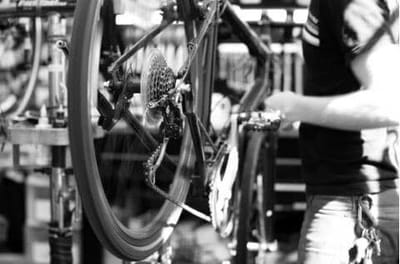 At ITRCS, we believe the 'why' is just as important as the 'what'. So here's the 'why'.

Why do we exist? It's simple... We think that the old way to have your bike cared for has had it's day. So we're here to shake things up. We want bike servicing, repair and maintenance to be straightforward. So we built ourselves around making it so and after much thought realised there was only two things we couldn't take care of for you: contacting us and opening your front door when we arrive.

Other than that; we've got you covered.

When you establish contact with us, we'll make sure one of our friendly team members gives you unhurried time to talk through your requirements. We'll then tell you which of our services we think best fits your needs and then get you booked in at a convenient time, be that a weekday, a weekend or an evening. After that, all you have to do is give us access to your bike(s).
No more loading up the car for a trip to the local bike shop and then having to repeat the process in reverse when it's ready to collect.
We come to you. All we need is an outdoor space and we'll have your bike back in road fit condition in no time at all.
Check out our reviews on our
Facebook
page